Jacob Kampwerth
Class of 2013
"Mr. Hofelich helped me on my road to becoming a civil engineer."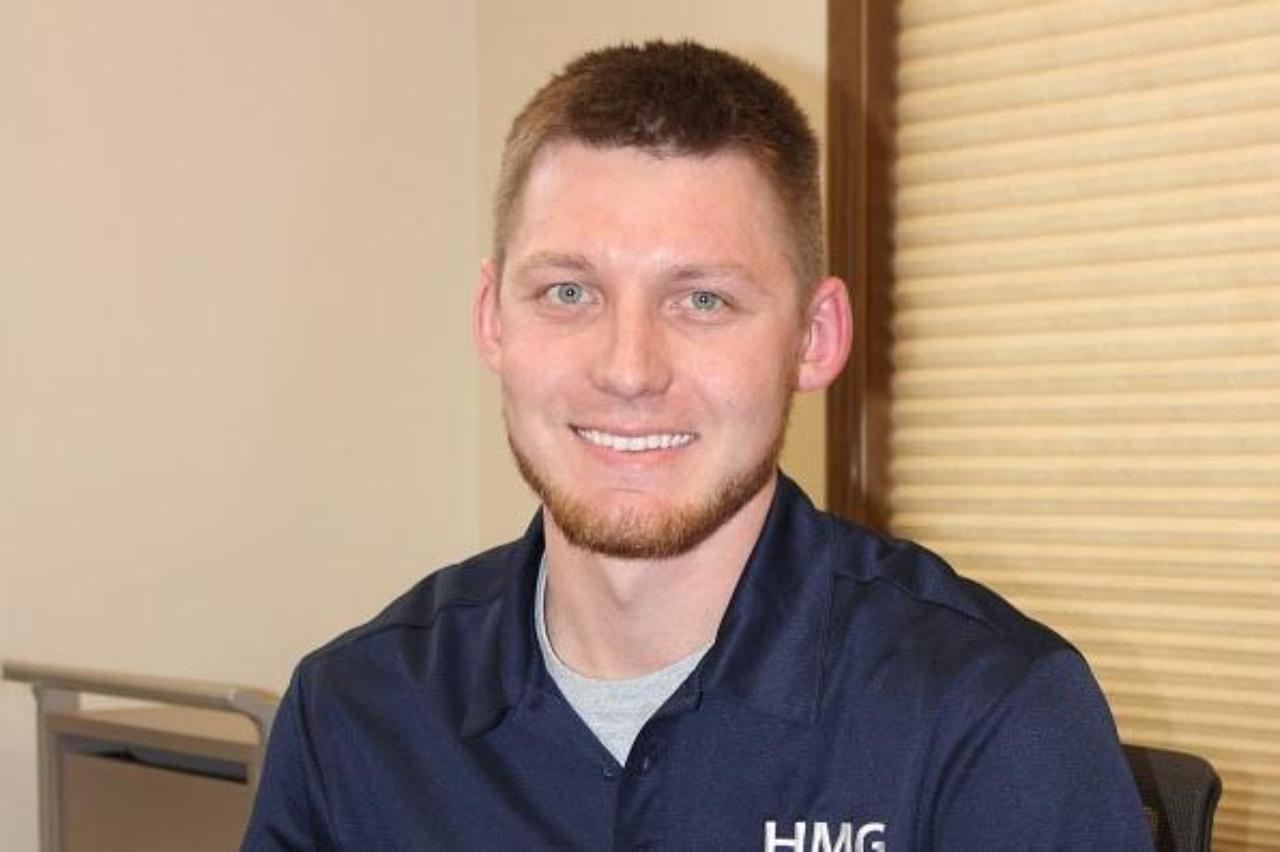 ---
KC Alumni Jacob Kampwerth of Beckemeyer graduated from Mater Dei High School in 2011 and then began attending classes at Kaskaskia College in the fall of 2011 with a basketball scholarship. He graduated in 2013 with an Associate of Engineering Science degree.
While attending KC, Jacob was a member of the Engineering Club and the Blue Devils basketball team. As an athlete, he was selected to the 2nd Team All-Conference Great Rivers Athletic Conference (GRAC) and 2nd Team All-Region teams for the 2012-13 and was also named Male Athlete of the Year in 2013.
He transferred to Southern Illinois University at Edwardsville and graduated in 2015 with a Bachelor of Science Degree in Civil Engineering. He is currently working at HMG Engineers in Breese as a project engineer.
Reflecting on his basketball career, Kampwerth says, "Playing basketball gave me the opportunity to relieve any stress from school. In addition to that, basketball is a sport that teaches individuals many things including teamwork. In the career I chose, I often find myself working on a team. Basketball taught me the groundwork for teamwork, but playing for KC taught me how to learn to work with a new group of individuals that I did not know previously. This was a new experience for me because I had to learn to work with the members of the team that I had never met before, which happens in the work field every day".
Kampwerth says that Kaskaskia helped him start his college education through the Pre-Engineering Program. "KC has a 2+2 Engineering Program in coordination with SIUE that I took advantage of. The two institutions have developed a curriculum where you take your first two years of schooling at KC with a smooth transition to SIUE into the engineering program of your choice!"
When asked about recommending KC to others, Jacob says, "I would recommend KC to others because it is an easy transition from high school to college. This transition is easier due to the small class size and the availability of the professors to have more one-on-one interaction with their students."
Instructors who have made an impact in Jacob's life include Professor Eric Hofelich. "Mr. Hofelich helped me on my road to becoming a civil engineer. He was helpful in the classroom by teaching the beginning blocks of engineering and always there to answer questions".
He adds, "I chose to start at KC in order to continue my basketball career at the college level as well as begin my engineering degree. Basketball is a sport I have loved my entire life and it was an honor to continue my career at Kaskaskia".