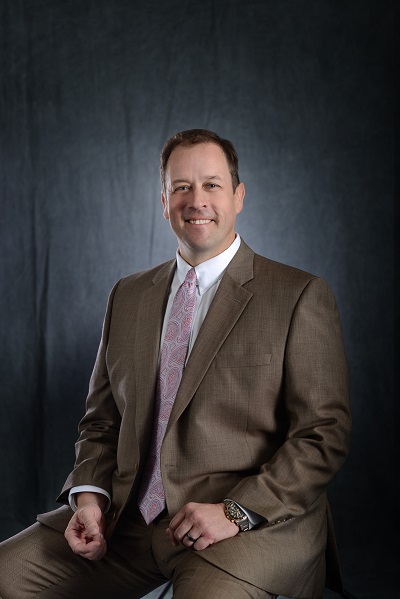 Welcome to Kaskaskia College!
On behalf of our faculty, staff, and Board of Trustees, I want to thank you for trusting us with your education, safety, and future. You could have chosen several other colleges, but instead, you chose the best. Having career skills and a vital education prepare you for any uncertainties in these unprecedented times. Whether you are pursuing a new career, taking courses to transfer to a four-year institution, or upgrading your job skills, KC's dedicated faculty provides an exciting learning environment that challenges and prepares you for your academic journey. At the same time, our enthusiastic, professional staff members are here to assist. Please don't hesitate to ask us any questions or concerns you may have. We are here to serve you!
KC is a leader in preparing students for transfer to a four-year institution, the world of work, or both. Our affordable tuition, small class sizes, and excellent faculty and staff contribute to the best value in higher education today. You reduce your higher education cost by several thousand dollars by taking advantage of our lower tuition. Our general education classes will transfer to all Illinois public universities and most other four-year institutions. KC works with employers locally and nationally to ensure the training you receive is what they need as you enter the workforce. In short, we are the SMART choice!
2020 was undoubtedly the most trying time in the college's history, but Kaskaskia College met those challenges head-on. In addition to enhancing remote learning opportunities, we developed new social distancing and in-depth cleaning guidelines to ensure our students' safety as they returned to the classroom. Those safety measures will continue as we move into the new year.
The college also had several accomplishments that I would like to share with you. After a year-long process, KC completed its new three-year strategic plan, which provides a roadmap for the institution to address our students' changing needs and our community's needs. As part of the process, the institution also developed a new Master Facilities Plan and Master Technology Plan. You can further explore these plans by clicking on the links located on this page.
One of the most significant projects we completed is the new Geary Student Loft. Located on the Student Center's second floor, the Geary Student Loft provides students with a modern, relaxing space to gather to study, socialize, watch television, or play games.
We have worked hard to bring our students the Career Pathways tool: https://pathways.kaskaskia.edu/. This new online tool will help students explore career opportunities and develop a step-by-step plan or outlook for the best way forward to their desired career. I encourage you to try it out and play around with it!!
Kaskaskia College also received certification from the United States Department of Labor to work with local companies to develop apprenticeship programs, establishing a pipeline for employment for many KC students. Local employers expressed a need to develop skilled labor to combat an aging and retiring workforce.
We continue working with four-year colleges and universities to develop articulation agreements to provide students with a smooth transition as they pursue bachelor's degrees. KC has increased its agreements from 39 in 2018 to nearly 200 today.
On an exciting side, KC has contracted with Barnes & Noble College to serve as its textbook provider starting in the fall of 2021. This agreement will save students as much as 40% on their books and supplies.
We strive to keep you informed about what is taking place at KC. Please download our new app, KC Connect, to help you stay on top of your classes and keep track of what is happening at KC. The app will enrich your college experience by having access to personalized services and information designed to help you make the most of your life at Kaskaskia College.
KC is ready, willing, and able to help you achieve your educational dreams. And with opportunities to learn, you will be well-equipped to become the leaders this challenging and diverse world needs. And once you start your pathway at KC, your possibilities are endless. So, thanks again for trusting us with your education. In return, we look forward to creating a path to success for you. #WeAreKC!
Please click on the report below to learn more about how Kaskaskia College influences its students' lives and the local economy.
The Economic Value of Kaskaskia College Executive Summary
Kaskaskia College 2022-2023 President's Report to the Community
George Evans
President
Class of 2000