Kaskaskia College
Community College Month
George Evans, President
April 30, 2020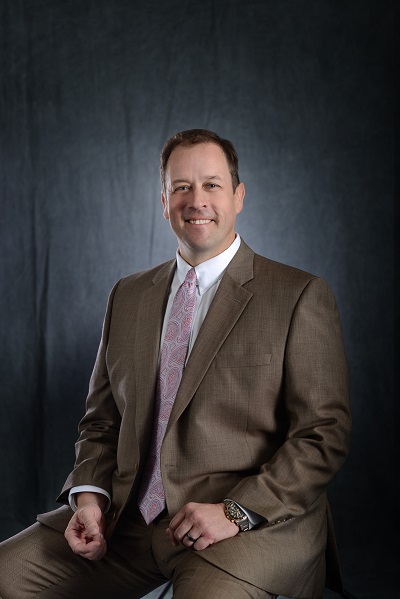 The month of April is National Community College Month, a time to highlight and celebrate the crucial role community college's play in training and educating students to achieve their career goals. In light of the current pandemic, Kaskaskia College has spent the month shining its spotlight on those who deserve it the most, the people who are working on the front lines of this virus. We are so very proud of our nursing, respiratory therapy, radiology, physical therapy assistant, sonography, truck drivers, and first responders who have been working tirelessly for all of us. As an institution we are so very proud and humbled by their efforts - they are truly our heroes.
At the same time Kaskaskia College remains committed to providing high quality education and career training opportunities to all residents in District 501. We are operating in full and we are getting ready for our fall semester as we speak. We know many of our high school seniors and their parents are looking at what to do next, at the same time there are others in our communities who are struggling and perhaps rethinking their future during this pandemic. Please know, that Kaskaskia College is here to help – we are in this with you and I can promise this – we are here for you.
Students eager to retrain quickly or join the workforce sooner can earn a certificate or a degree and get started in a new career in just two years or less. Students pursuing a bachelor's degree can save an average of $20,000 on the first two years towards their degree if they come to KC before transferring. That savings estimate is based only on tuition and fees, once you add room, books and other expenses, that amount grows even higher. In addition, KC has signed more than 150 transfer agreements with four-year colleges and universities that allow for smooth transition into many of those bachelor programs.
In addition, KC's career and technical education programs are training students not only for careers, but essential careers. From heating and cooling, welding, carpentry and industrial technology, to computer networking and early childhood education, KC has a program to guide you on your path to success. Recently the College was designated by the U.S. Department of Labor to work with local employers to develop apprenticeships in several program fields. Students will earn while they learn their new trade.
Although we will be extending our online learning into the summer, Kaskaskia College is planning to open its campus and education centers for the fall semester. There will be some safety related regulations for classroom learning due to COVID-19, but please know we will take every precaution necessary to ensure you have the best learning environment available.
In short, I ask you this: trust us. Trust us with providing you and your child with the best education possible and the most affordable cost available. Trust us to keep you and your child safe. Trust us so you can stay close to home, save some money and have an amazing experience and receive a wonderful education along the way.
Finally, on behalf of everyone at Kaskaskia College I want to thank you for your continued support and your partnership. Trust us – we are here for you, because #WeAreKC!
George Evans
President
Kaskaskia College
Strategic Planning Documents