Kaskaskia College
Community College Month
George Evans, President
August 6, 2020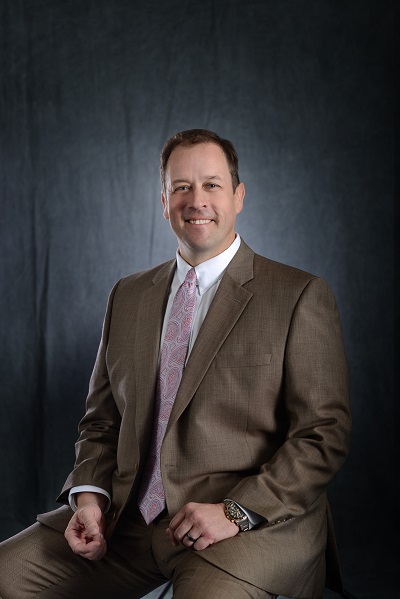 Please take time to review our 2019-20 Annual Report.
Kaskaskia College 2019-20 President's Report to the Community
Dear Friends,
I hope this salutation finds you in good health and prosperity! I am both energized and incredibly enthusiastic by all that has taken place this past year and all that lies ahead for Kaskaskia College. In a year marked with several achievements, continued innovation and enrollment growth, we have expanded upon established traditions and added some new ones as well. We have much to look forward to at KC.

As was reported last year, KC continues to "buck the trend" of enrollment declines in higher education, as we are very pleased to announce that Kaskaskia College is currently in the 5th consecutive semester of increased enrollments. Providing high quality and affordable education is what we strive for. We have many strong qualities at Kaskaskia College, and I wish to share with you just few of the many positive things that have occurred the past year:
For the 3rd year in a row, KC was selected as the #2 Community College in Illinois by Wallethub.com.
The past year Kaskaskia College has increased its transfer agreements with four-year universities from 39 to 149!
The Kaskaskia College Nursing Program and Allied Health Programs achieved an average 94% percentile passage rate on their state licensure examinations!
The college celebrated the ribbon cutting of the grand opening of the Kaskaskia College Veteran and Military Family Service Center.
Twenty-six student athletes received Academic All-American Honors by the NJCAA.
The KC Men's Basketball team won their regional tournament and represented KC at the NJCAA National Tourney in Hutchison, Kansas.
The KC Men's Tennis team qualified for nationals in Tucson, Arizona!
Kaskaskia College continues to work with area partners such as the VANDALIA ONE PROJECT, whose overall goal is to improve the quality of life in the Fayette County area, as well as we continue to work with SCIGA (South Central Illinois Growth Alliance) to promote awareness to our public of the critical skills gap in the vocational trades and to highlight the lucrative career opportunities associated with these trades.
I am very proud of the staff and faculty of Kaskaskia College, as they work tirelessly to provide our students with the skills and knowledge they need to be successful in their lives. They truly are a family and I am humbled to work side by side with them.

In closing, we offer this report to the community as an update for all that has happened, or is happening at our premiere institution. I hope to see you on campus soon. At KC there is something for everyone, so please come and visit, take in a ballgame, attend a concert, watch one of our amazing theatrical productions or simply just stop by to say hi. We truly wish you would visit and look forward to seeing you soon.

Moving Forward Together,
George M. Evans, MA | Alumnus and President Kaskaskia College Class of 2000