Hannah Hoffmann
Class of 2018
"I want to have an incredible impact on children just like some of my favorite teachers had on me."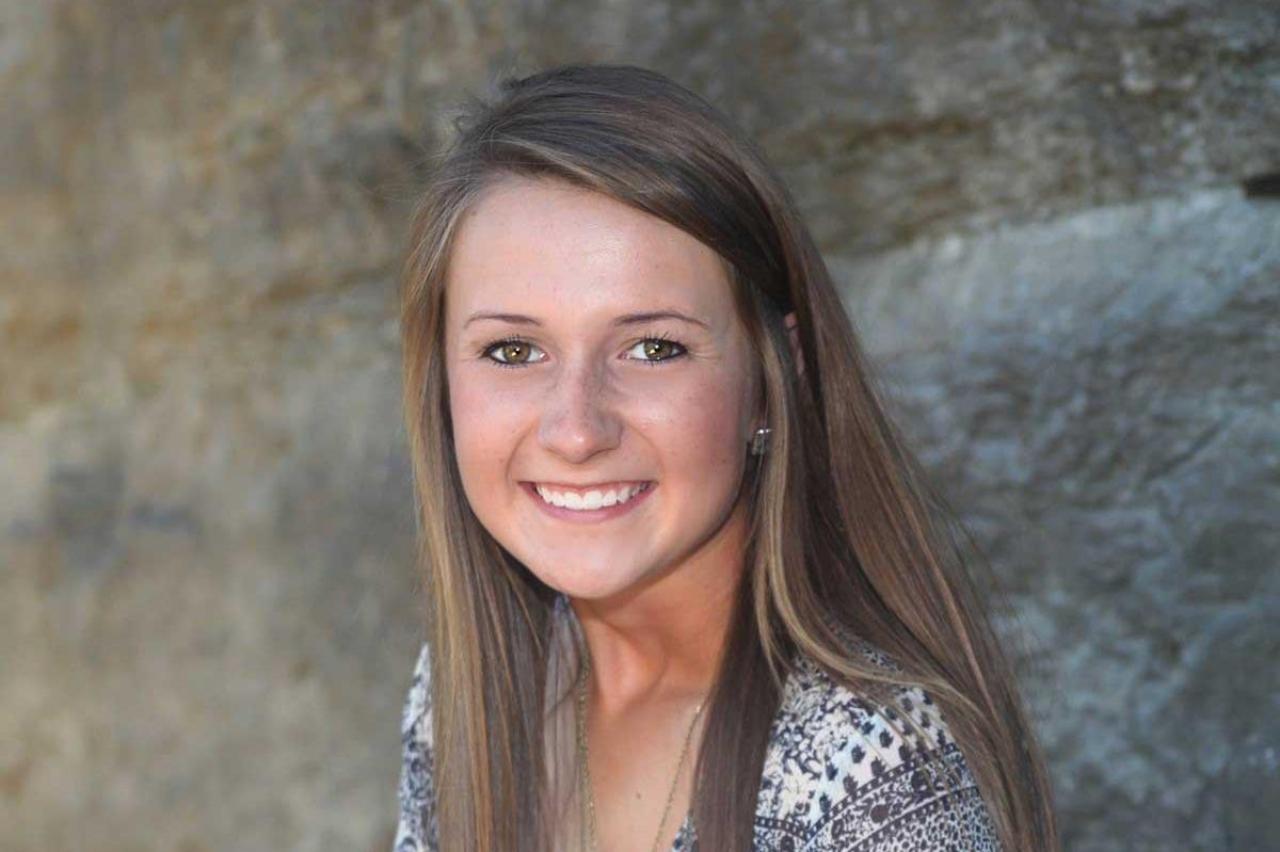 ---
Kaskaskia College sophomore Hannah Hoffmann will be transferring to Greenville University in the fall of 2019 as member of the Undergraduate Teachers Education Partnership.
Hannah is a 2017 graduate from Carlyle High School and will graduate this May from Kaskaskia with an Associate in Arts Degree.
While at KC, she was extremely active student athlete playing volleyball and softball as well as a member of Phi Theta Kappa, where she received an Academic All American nomination her freshman year. In athletics, she was named to the Academic All American Second Team 2018 and was named to the Great Rivers Athletic All-Conference team in softball as well as receiving the team offense and defense awards.
"I chose to go into the field of education because I want to have an incredible impact on children just like some of my favorite teachers had on me. I also have a passion for sports and I would love to become a coach someday. Working with growing children is a passion of mine and I want to help children reach their goals as they grow into a young adult", Hoffmann says.
She chose to attend Greenville University to receive her education degree because she feels that their education program is fantastic. "The small class sizes will allow me to get a lot of one-on-one work with my professors and I feel that I will get the most out of my education at Greenville. Attending Greenville will also allow me to observe classrooms that are relatively local to the area". She adds that she will also be able to receive a teaching license in Illinois and Greenville University is allowing her to play softball while living at home.
"KC has helped me start my education on a strong financial standpoint. It allowed me to complete two years of schooling with having little debt. Attending KC has not only prepared me for a university, but it has also prepared me for the real world as well, which I believe is just as important as schooling itself", Hannah says.
Hoffmann says she chose KC because it was extremely affordable and it gave her the opportunity to play two sports while receiving a great education. "By my senior year, I wasn't ready to give up volleyball and softball quite yet and KC gave me the opportunity to play both sports. I also chose KC because I knew that I would get a quality education and work towards an education degree".
When asked about specific people who are making a difference in her life at KC, Hannah first speaks of her mother, Cindy Hoffmann, Diagnostic Medical Sonography professor. "Even though I am not enrolled in her program, she has helped me so much. She has taught me how to be a productive college student, and most importantly has always had her office door open for me to come in and talk!"
She also speaks fondly of Student Recruitment Specialist, Fran Windler. "Fran is always there when I have any questions about my classes, what I need for my degree, and what I needed to transfer to a four year. Her personality definitely lights up a room and I'm so glad I have gotten to know her over the past two years".
"Dr. Erin Landers has also impacted my life as a potential teacher. She is truly inspiring and loves what she does. She works so hard to prepare future educators for what they are going to encounter. She works so hard at giving students the full opportunities to learn whether it is observing in a classroom or actually learning in the college classroom. She does so much and works exceptionally hard to help students in whatever they need".
Hannah does not fall far from the tree, as her father, Steve and mother, Cindy are both graduates of Kaskaskia College. Steve Hoffmann attended KC and earned his Associate in Science and then attended Ranken Technical College. He now owns Hoffmann Auto Body north of Carlyle. Her mother Cindy attended KC as well and earned an Associate in Applied Science Degree in Radiologic Technology. She played basketball for two years and was inducted into the KC Athletic Hall of Fame in 2018. She is now the Diagnostic Medical Sonography Program Coordinator at KC.
Pictured is Hannah Hoffmann. "Traditions Portrait Design, Carlyle – Lori Jansen photographer"