Kenneth Ingersoll
Professor of Criminal Justice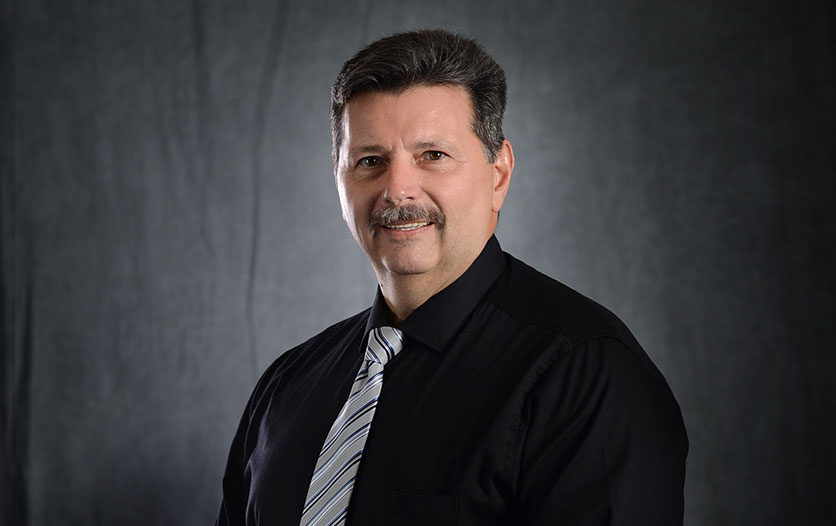 Email

Phone

618-545-3336

Location

Main Campus

Office

Health and Professional Careers, PC 104
---
Year Hired
2004
Degree
Associates in Applied Science Degree in Administration of Justice, Kaskaskia College, 1987; Bachelor of Arts Degree from Eastern Illinois University, 2001; Master's Degree in Workforce Education and Development, emphasis in Criminal Justice (minor) post-secondary teaching from Southern Illinois University-Carbondale, 2004.
Awards & Recognitions

AACC's MentorLinks: Advancing Technological Education Program Grant
Kaskaskia College Outstanding Faculty Award 2018
Kaskaskia College Faculty Assessment Award 2012
Kaskaskia College Curriculum Committee
Kaskaskia College On-line Committee
Kaskaskia College On-line Course Review Committee
KCFT Executive Council
Kaskaskia College Foundation Trustee
Kaskaskia College Christmas Toy Drive and Adopt-A-Family Project Recognition
Kaskaskia College Academic Excellence, President's list (twice)
Kaskaskia College Academic Excellence, Dean's list
Alliance Against Intoxicated Motorist Organization, achievement award for outstanding DUI enforcement
Eastern Illinois University, Alpha Sigma Lambda
Eastern Illinois University, Academic Excellence
Centralia Police Department, Officer of the Year Award
Centralia Police Department, Employee of the Month Award (twice)
Kaskaskia College Pacesetter Award, (twice)
City of Centralia Recognition for Pacesetter Alumnus Award
Family Violence Coordinating Council Member Recognition, 4th Judicial Circuit
Veterans of Foreign Wars Community Service Recognition
Head Start Volunteer Award (four years)
St. Mary's Catholic School Recognition Award for Organizing Community Risk Watch (Injury Prevention) Program
Office of the Attorney General, Lisa Madigan, recognition for presenting domestic violence and short form notification (Orders of Protection)
Student Organizations
Kaskaskia College Criminal Justice Club
Kaskaskia College BASIC (Brothers And Sisters In Christ) Club
Professional Affiliations
Illinois Sheriff's Association, Illinois Police Association, and Fraternal Order of Police
What was your proudest teaching moment? My proudest teaching moments continue to be graduates of our Criminal Justice program who contact me and offer their gratitude to my time and teachings as they tell me about the start of their new career!
How do you inspire your students to learn? I bring the textbooks to life. My experiences in the field allows for discussions to take place in the classroom. I share my successes and short-comings and encourage them to learn as much as possible before their careers and never stop learning!