Joshua Woods
Associate Professor of English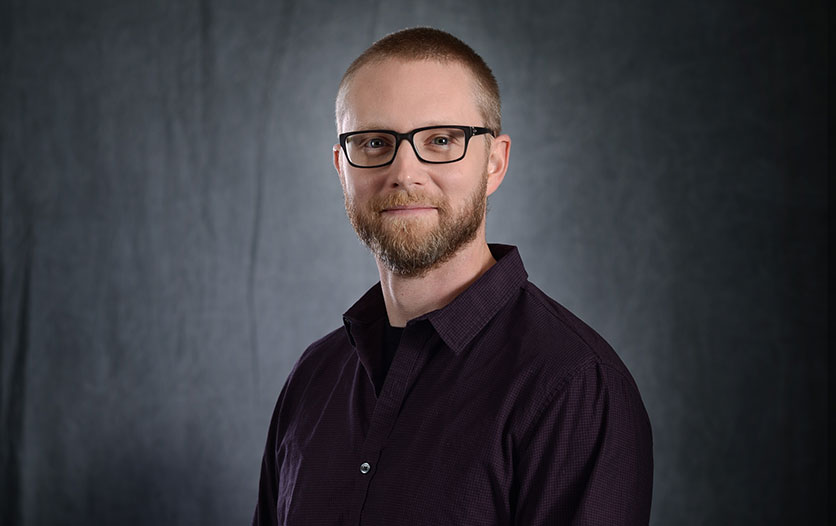 Email

Phone

618-545-3241

Location

Main Campus

Office

Library, L 224
---
Year Hired
2009
Degree
Master of Fine Arts in English: Creative Writing – Fiction, Southern Illinois University at Carbondale, Illinois
Bachelor of Fine Arts in English: Creative Writing, University of Evansville, Indiana
Associate of Arts, Henderson Community College, Kentucky
Awards & Recognitions
2012 Nominated for the Pushcart Prize
2013 Kaskaskia College Outstanding Full-Time Faculty Member Award
2014 Nominated for the Pushcart Prize
Student Organizations
The Writer's Guild Sponsor
What are your goals as a teacher at Kaskaskia College? - I believe that my students have the right to access certain key features of a good class, and my goal is to offer that access as fully as possible while remaining loyal to the course requirements and to my own teaching style. Those key features, as I see them, are as follows:
First, clarified and structured concepts and skills
Second, intellectual and creative challenges
Third, great texts and masterful examples
Fourth, lively and welcoming delivery and interaction
If we had a chance to talk with any of our former students, what would they tell us about you and your classes? - Multiple students have written to me after taking my courses - Sometimes they have written to me anonymously while still in my courses—and they have said that I have helped them regain confidence in their writing, that I have helped them gain an actual interest in reading and learning when before they had just been going through the motions in school, that I have challenged them ways they have found beneficial, and that I "did exactly what [they] needed someone to do: Care about what [they] thought, whether that was in class, on a paper…whatever." I think perhaps that my students have said these types of things because I simply strive for a relationship that allows students to reveal their best and to see the rewards of their efforts. I am of course happy when this leads them to say that I have inspired them, but I am far happier when they realize that their own progress has led them to inspire themselves.