Jodi Palm
Associate Professor of Mathematics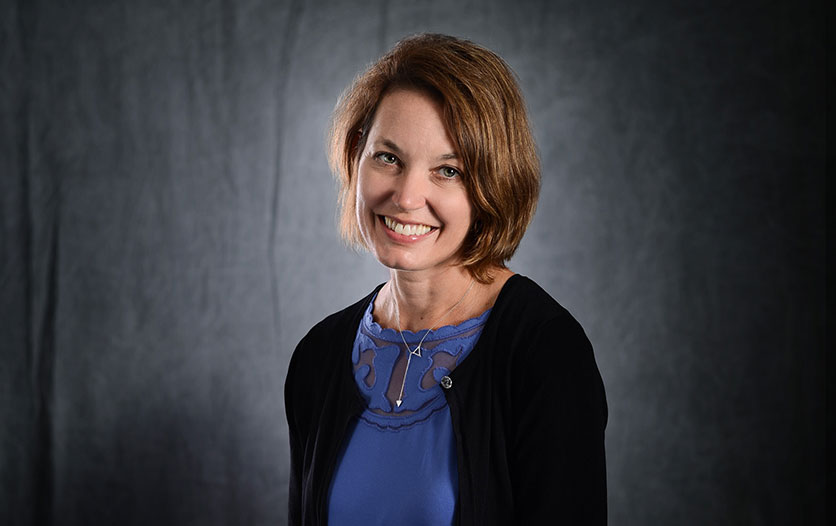 Email

Phone

618-545-3360

Location

Main Campus

Office

Science and Technology, ST 110
---
Year Hired
2002
Degree
Master of Science in Mathematics with emphasis on Statistics, Professional Affiliations - Illinois Mathematics Association of Community Colleges, The Mathematics Association of America
What are your goals as a teacher at Kaskaskia College? - Teaching is empowering students to achieve success both academically and personally. It is on one level guiding students to learn new material. However, on a deeper level, teaching is about giving students the ability to learn new ideas and build on these ideas. Students will see the positive effects of studying and working to achieve a goal through determination and dedication. In a successful learning situation, students are not intimidated to try new things and risk a wrong answer.
Students in my classes will see a learning environment that is both exciting and challenging to promote excellence. Also, students will be treated with respect in a positive atmosphere where discussion of a variety of ideas is encouraged.
I believe both students and teachers continually learn. I learn each day from situations that the day brings. I learn from my family, friends, coworkers, students, and even unfamiliar people that I observe.
I still strongly believe that the joy in teaching is the professional relationships that develop with students as well as other faculty, staff, and administration at Kaskaskia College. It is a wonderful experience to see so many smiles during the day. Touching the lives of the many people that walk through the doors at KC is both an enormous responsibility as well as an incredible opportunity. My goal is that each class I teach, I want to give my best and strive for excellence. This is also my expectation of my students.
What did you do before you began teaching at Kaskaskia College? -I grew up in the nearby town of Hoffman and attended grade school at Trinity Lutheran Hoffman and graduated from Carlyle High School. My family was a sports' family; we particularly enjoyed basketball. I played basketball by default, but my brothers were better at the sport.
Following high school, I attended KC. My counselors suggested that I go into engineering after looking at my math and science scores. I had a desire to make a difference and help others, and I felt a pull toward teaching. Following KC, I attended EIU and SIUE obtaining a bachelor's degree and master's degree in mathematics.
Following graduation from EIU, I was blessed with the opportunity to teach mathematics and English at Nashville Community High School. Nashville is a charming town. My husband and I truly enjoyed being part of the community for ten years. My coworkers at NCHS were amazing, and the students were a joy to teach. When we relocated our home, a job opening was listed for a mathematics instructor at Kaskaskia College. With much prayer and consideration, I applied for the job. With the acceptance of my job at Kaskaskia College, I was happy to find again amazing coworkers and wonderful students.
I married Doug Palm, and we have two children. They keep us busy, and I thank God each day for my family, friends, and job at KC.
Each semester, I reflect on the great opportunity that I have as an instructor to meet such wonderful people through my teaching at KC. It is a pleasure to teach at Kaskaskia College, and being able to work with my students is one of the reasons I enjoy my job!