Brandi Wilkins
Professor of Speech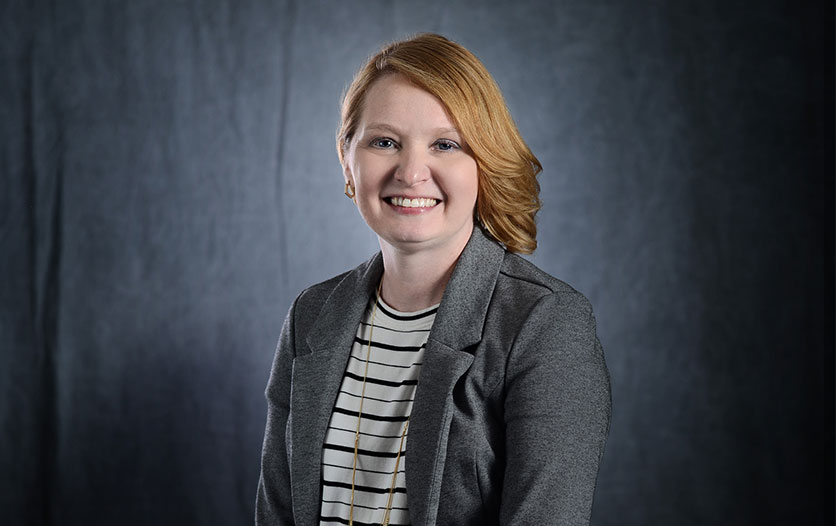 Email

Phone

618-545-3368

Location

Main Campus

Office

Health and Business, HB 211
---
Year Hired
2002
Degree
Bachelor of Science in Public Relations - Murray State University 2000
Master of Arts in Organizational Communication - Murray State University 2002
Awards & Recognitions
2004 Adjunct Faculty of the Year Award
2007 Faculty Horizon Award
2005, 2007, 2009, 2011 - Student Congress Outstanding Faculty Award Nominee
2012 Outstanding Faculty Award
Student Organizations
Professor Wilkins sponsored the Scroll newspaper from 2004-2010. During her tenure with the Scroll, the journalism program was restructured, a scholarship program was created and the Scroll staff won several Illinois Community College Journalism Association awards including Overall Excellence, Web Design and General Layout.
In addition to advising the newspaper, Professor Wilkins created a speech team in 2004 and advised the team for 8 years. A scholarship program with the Friends of the Fine Arts was created for the speech team members and Wilkins was responsible for maintaining those standards. The speech team traveled the state of Illinois bringing home individual and duet event awards in categories such as poetry, dramatic acting, public address and prose.
Proudest Teaching Moment: I have been truly blessed as an instructor to have many proud teaching moments. Honestly, just the simple thank you notes, cards and emails from my students telling me how grateful they are for my guidance as they took public speaking with me and how helpful the course truly was in their career development really mean so much to me. However, one particular teaching moment does stand out to me. I had a male student who was extremely shy and introverted. He actually took public speaking more than once because his nerves kept getting the best of him. I took time to talk to him about what we could do to help relieve some of his worries and get him focused on completing the speech course. I try my best to be encouraging and create a comfortable, open learning environment for my students because I know public speaking can be terrifying and that is the technique I used with this student. I also encourage my students to realize that they will make mistakes and that is ok. At the end of the semester, the student came up to my desk after completing his final exam and asked if he could give me a hug. He told me how much he appreciated my support and encouragement throughout the semester and that without me, he would not have completed the course. His confidence and the way he communicated with me in that moment proved that he was a better speaker! That teaching moment was extremely emotional for me and his gesture of thanks meant the world to me.
Before teaching at KC: Professor Wilkins graduated magna cum laude from Murray State University with her Bachelor's degree in 2000. While an undergraduate in college, she served as a resident advisor in the residential college system on MSU's campus while earning her degree studying public relations. Wilkins also worked for the Murray State News and was a member of the Public Relations Student Society of America (PRSSA). She earned awards in both journalism and public relations including the honor of MSU senior in public relations as well as a nomination to Who's Who Among American Colleges and Universities in May 2000.