Natalie Ibendahl
Professor of Nursing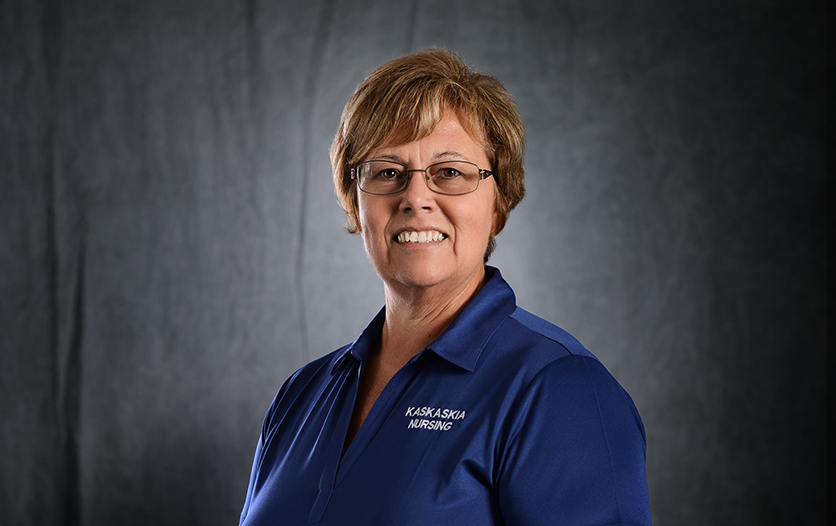 Email

Phone

618-545-3350

Location

Main Campus

Office

Nursing, N 117
---
Year Hired
1987
Degree
Master of Science in Nursing
Awards & Recognitions
2015 Outstanding Faculty Award
What are your goals as a teacher at Kaskaskia College? - My professional goal is to remain current and competent in Nursing and Nursing Education. I strive to stay abreast of new technology and information in the medical field. Currently I work as an RN in the float pool at a local facility.
What did you do before teaching at Kaskaskia College? - I worked in a variety of medical surgical settings; including 5 years practicing as a Family Nurse Practitioner.
If we had a chance to talk with any of our former students, what would they tell us about you and your classes? – Challenging in the beginning, genuinely interested in each student's success, and the desire for every graduate to be the best nurse that they can be.
What inspires you today and why? - My inspiration comes from my former Dean Mary Lou Whitten who always encouraged us to be true to ourselves and to treat everyone with respect regardless of the circumstances. I have also been inspired by my recently retired office cohort, Kathie Knuf. She regularly sees through the smoke to offer a 'real' perspective on the situation. Finally, I am inspired by those who work hard daily to improve-patients and students.